Dan Sullivan's Top 5 Business Hacks That Changed His Life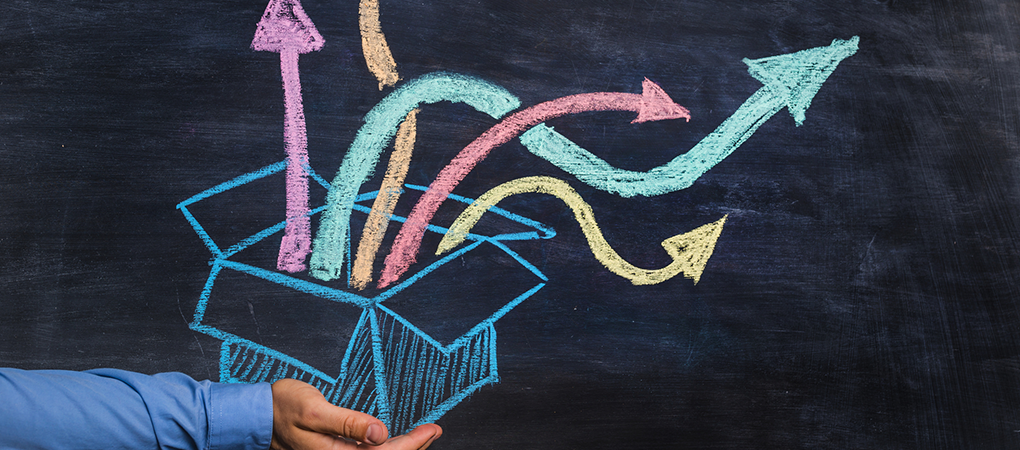 "You need reinvention when your life has become too chaotic … or too orderly." Dan Sullivan
Consider the obstacles you faced in the last year. What are your intentions for combatting them this year? Enduring the same pain and struggles over and over again is depleting, harmful, and unproductive.
The new year represents an opportunity to strive for growth and a chance to do things differently. Regardless of the reason you're seeking a fresh start, the momentum starts with changing your thinking.
So to avoid being trapped by your current confines of success or the same old problems that consistently seem to catch up with you, start asking new questions so you can change the narrative.
Here are Dan Sullivan's top five business hacks for shifting your thinking:
1. Ask "who?" not "how?"
"The number one cause of procrastination is ambition." Dan Sullivan
When we're striving for something bigger and better than what we already have, our instinct is often to ask ourselves, How am I going to get this done?
Achieving big goals requires capabilities greater than what we currently have, so this is typically when people start to procrastinate.
But instead of asking how you're going to get it done, make this year about who is going to get it done. Take advantage of other people's talents and enlist them to help you toward your goals because this way, you both win. You're making them more valuable and you're working together toward bigger and better results.
Collaboration is one business hack that will allow you to go beyond your own assumptions and limitations to a place that hasn't existed before.
---
Entrepreneurs are a breed all their own, and we've got the tips you need to use that unique DNA to your advantage. Download our Starter Kit, a comprehensive collection of resources that will tell you all about The Strategic Coach® Program and how it can change your life in exciting new ways.
---
2. Be intentional.
"Intentionality creates everything." Dan Sullivan
The ability to be intentional comes ahead of any other skill an entrepreneur might have, and becoming more intentional is key to multiplying your impact in every area where you're already achieving success.
The clearer you are in your communication both with yourself and others, and the more clearly you lay out your success criteria for a given project, the higher your likelihood of achieving the results you want—and the smoother the process will be in getting there.
Use The Impact Filter to help you get clearer on your thinking in any situation. It's a simple business hack with an exponential impact.
3. Stay focused on the right things on a daily basis.
"Tightly scheduled entrepreneurs cannot transform themselves." Dan Sullivan
One of the best business hacks for reaching new levels of success? Don't fill up your schedule.
Tightly scheduled entrepreneurs end up only having time for work they're already doing, but to grow, you need unscheduled time that can be devoted to new opportunities and possibilities.
Hold yourself accountable for getting only three things done each day. This protects your confidence and it puts energy and focus behind your goals so you're not worn thin.
4. Develop the skill of never feeling fatigued.
"Fatigue makes cowards of all of us." Vince Lombardi
The greatest entrepreneurs are the ones who realize the value of rejuvenation.
Not only do they operate according to a strategic schedule, they're also aware that in order to be balanced and focused, they need uninterrupted time away from their business.
It's how they nourish their creativity, set themselves up for periods of high achievement, and allow time for their most important relationships and outside interests.
Schedule time for rejuvenation at the beginning of the year instead of trying to fit it in last minute. This helps you avoid operating out of a reactive mode and assures you have the brain-power to take risks and think differently.
5. Implement a growth mindset.
"You've got to have a love affair with what lies in your future." Dan Sullivan
Growth is a function of mindset: if you're able to change your thinking, you can go from not growing to growing in moments.
The world is changing faster than ever, offering an abundance of challenges and opportunities. Some people choose to shut down in the face of uncertainty and change, while others blossom. The difference is mindset. It's your guiding principle when you feel stuck or in need of a boost.
Set up your year by defining and getting clear on how you want to look at the world, and you'll always keep yourself on track.
There is no more rewarding feeling than looking back and realizing the ways you've created positive change. Adopt these strategies and notice the impact they have on your life.