How To Tap Into Your Brain's Fundamental Need For Growth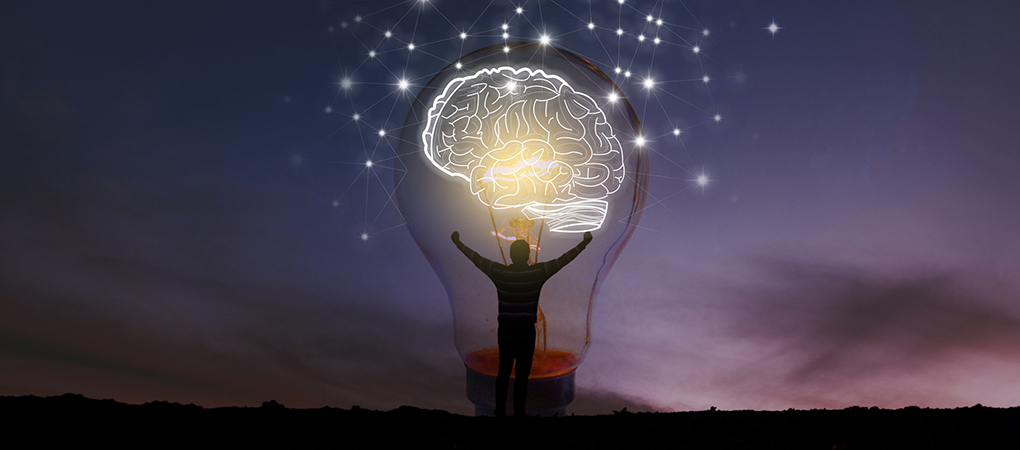 Client and collaborator Ben Hardy is the bestselling author of Willpower Doesn't Work, a writer whose work is viewed by millions of people monthly on a variety of online publications, and a successful entrepreneur earning a seven-figure income from his growing online business. He's also currently in the process of completing his doctorate in psychology.
This gives you an idea of the commitment and energy Ben brings to the table no matter what he's involved in. And, happily, in this post, he freely shares with us a recent realization and decision that he knows will fuel his entrepreneurial growth in 2019 and beyond.
Is your brain trying to tell you something?
What we find fascinating about Ben's mindset and approach to entrepreneurship is how he continually taps into his knowledge of psychology and how our brains are wired—and how this can contribute to entrepreneurial growth.
Once you understand that your brain does actually guide you, Ben believes you can use that learning to achieve your biggest growth goals more efficiently and effectively.
Invest. Commit. Achieve.
When Ben attended his first Strategic Coach workshop with founder Dan Sullivan, he looked at his takeaways that day from the perspective of a student of psychology. What he realized made him even more excited about the year ahead and the three steps he knew would lead to achieving even greater results than he had in the past.
Financial investment. "Getting someone to make a really powerful decision and fully commit to something almost always ties back to a financial investment," Ben says. "I had to invest money to be at Strategic Coach, for example, and that, in and of itself, changes your psychology toward it. You're invested, you're motivated, the energy is different, and your receptivity to the ideas becomes different. That can have a huge impact on outcome."

Emotional commitment. "Once you've invested financially in a goal, a relationship, or an environment, you become emotionally committed and begin building your identity around your commitment.

"At Coach, I've invested in creating a huge future, I have a playbook of strategies to work from, and I start to believe I can do it.

"I study psychology as a science, and as far as learning goes, I see that Dan has intuited what science proves to be the most effective way for learning and high performance. That's strengthened my commitment even more."

Achievement. "Not only are you going to be more creative and have more fun when you're committed, you're going to be way more successful.

"I know that in the next year, I'm going to do the best writing in my life because I'm building this ecosystem around me and surrounding myself with people like Dan. I'm committing to a bigger future that's scary but also excites me and will change me—and I don't even know what that's going to look like yet!"
Ben encourages entrepreneurs who might be spinning their wheels or frustrated with their progress to listen to what their brain is telling them. The brain is wired for growth—Dan, too, believes growth is a basic human need—and once you're open to new and different ways of doing things, what begins to fall into place can be surprising, exciting, and ultimately rewarding.
---
Find the right "Whos" to do the "Hows" and free yourself up to be more creative and productive. Start today by visiting whonothow.com.
---
Where do you lean: approach or avoid?
Ben shares a bit of knowledge that should be of great interest to any growth-minded entrepreneur:
"One of the coolest things that happens once you make the decision to try something different and invest in yourself, whatever form that takes, is that you're going to be willing to initiate action, and then figure it out after.
"This reflects the two types of behavior that psychologists have defined: It's either approach or avoid. If you're avoid-focused, you're focused on the risks; in approach behavior, you're willing to deal with the risks to get your reward. You just get moving."
Ben advises even solopreneurs to hire people before they feel ready. "I call this 'forcing function,'" he says. "You've put yourself in a situation where now you have to show up. And, of course, when you've freed yourself up by hiring, you gain time to be in your creative zone and could easily 10x, 20x, 100x your growth."
He sees Strategic Coach as a constantly evolving entity. "Dan is in this place of being a student constantly. He's learning, he's trying new things out.
"It's not about having all the answers. It's about committing to a big future, and the energy behind that produces the powerful transformations needed to achieve major entrepreneurial growth."
WhoNotHow.
For Ben, Dan's latest concept, WhoNotHow, is a game changer. He sees it as the dividing line between growing exponentially as an entrepreneur and being a "Rugged Individualist."
The go-it-alone entrepreneur who refuses to trust other people—the "Whos"—to handle all the "Hows" that are actually outside their own interest and skill set, he sees as totally limiting their own potential.
Ben asks, "Why would any successful entrepreneur want to limit their thinking and capabilities? The WhoNotHow concept allows you to be more creative, have more fun, achieve bigger goals, and get better results.
"I know that what got me to where I am now won't get me to where I want to be. I have to do things differently," he says. "That's what's going to make the biggest impact on my future as an entrepreneur."