Tip Of The Week: Add Capability Without Hiring More People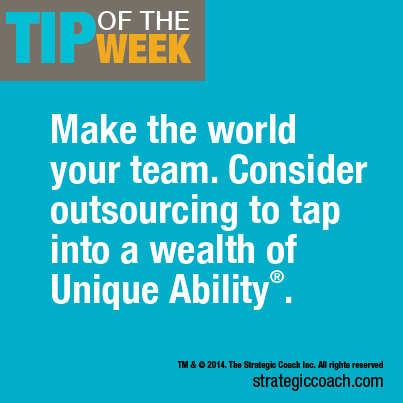 Tip Of The Week:
Make the world your team. Consider outsourcing
to tap into a wealth of Unique Ability®.
In the 21st century, you can add capability to your team without having to create a permanent position. If you'd like to free yourself up or expand into a new area but don't want to increase the size of your company, could you get that function handled on an as-needed basis?