Tip Of The Week: An Easy Way To Find Inspiration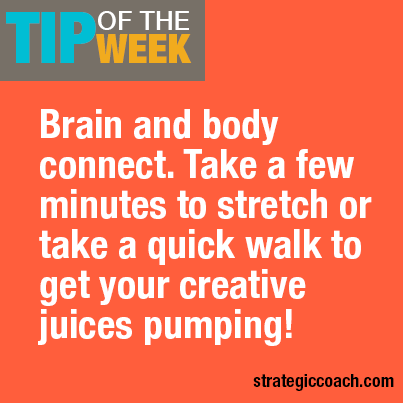 Tip Of The Week:
Brain and body connect. Take a few minutes to stretch or take a quick walk
to get your creative juices pumping!
You never know where a burst of inspiration is going to come from, but it's probably not from staring at a screen, a piece of paper, or the phone.
If you're running on fumes, take a quick break to fill up your creative and energetic fuel tanks. A random conversation, a change of scenery, or an observation about how something works—any fresh source of input could give you your next breakthrough.