Tip Of The Week: Don't Bring Your Briefcase To The Beach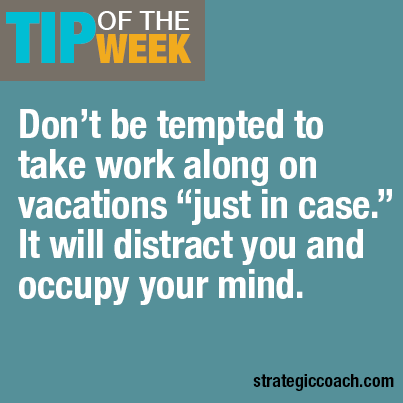 Tip Of The Week:
Don't be tempted to take work along on vacations "just in case."
It will distract you and occupy your mind.
Your brain is a smart rat and will find that cheese of distraction no matter where you hide it. The only—only—way to rejuvenate your mind is to completely take away the possibility of work-related thoughts and activities for a pre-determined, non-negotiable time.