Tip Of The Week: How To Access Other People's Creativity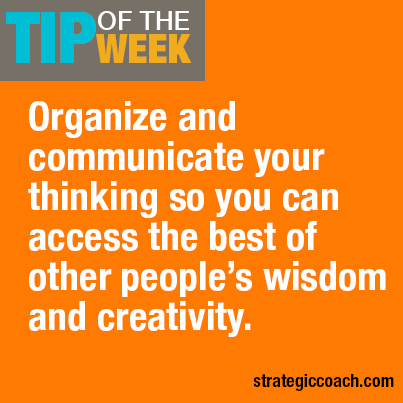 Tip Of The Week: Organize and communicate your thinking
so you can access the best of other people's
wisdom and creativity.
When you articulate your vision of how things could be bigger and better than they are now, then share that vision with the right people, you heighten and engage their emotions, their focus, and their commitment. You're letting them know how to win the game you're playing together — which is very important information!
How about you? Have you noticed what happens when you share your ideas with other people? Tell us about it in the comments!