Tip Of The Week: Take A Break From "Eustress"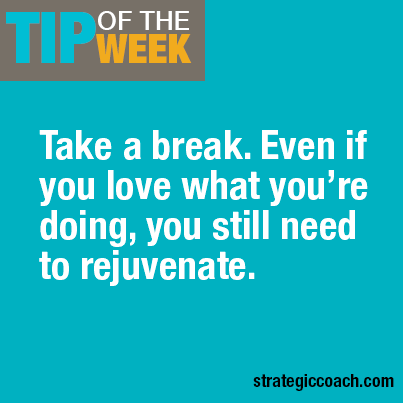 Tip Of The Week:
Take a break. Even if you love what you're doing,
you still need to rejuvenate.
You've heard of distress, but psychologists warn that we're also worn out by "eustress"—extended periods of being "up" and "on." If you want to stay healthy, creative, and productive, you have to give your brain and body regular breaks from every kind of stress.
Plan some Free Days—even just one!—when you can just be, with no demands on your time and attention. When you come back, you'll have so much more to offer.