Tip Of The Week: The Trick To Getting Things Done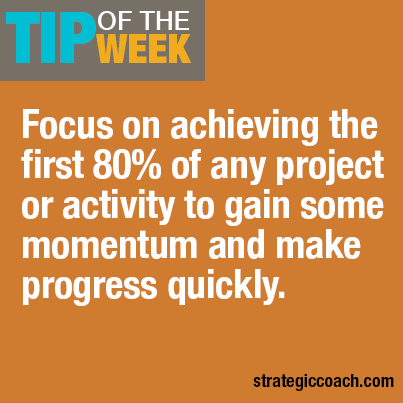 Tip Of The Week:
Focus on achieving the first 80% of any project or activity
to gain some momentum and make progress quickly.
Waiting until you're certain you can achieve a 100% result often leads to doing nothing at all. Plus, once you begin, you learn things that change your definition of 100%.
Just aim for the first 80%, get started, and soon you'll have something tangible to work with or hand off to someone whose abilities are suited to adding the next 80%.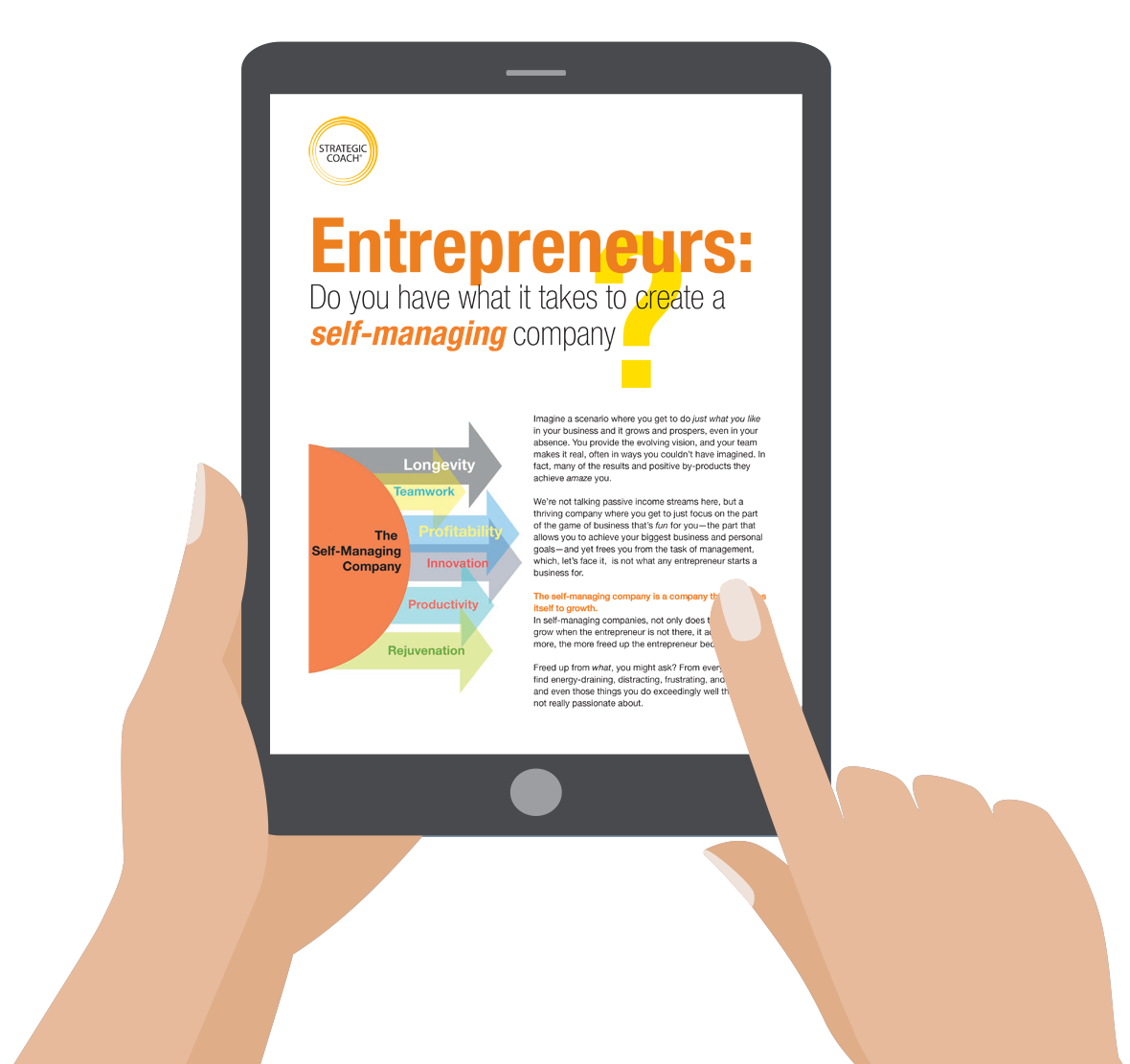 DO ONLY WHAT YOU LOVE, AND PROSPER
---
Discover if you have what it takes to create a company that manages itself to growth.
DOWNLOAD NOW »