Who's At Coach: Carolyn A. Thompson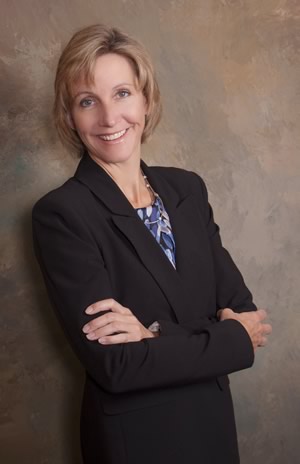 Carolyn A. Thompson, Thompson Law, PC.
My name is: Carolyn A. Thompson
I'm an entrepreneur with a specialty in: Bringing clarity, certainty, and simplicity to a family's legacy. I operate a law firm that focuses primarily on putting effective and efficient estate plans in place.
My company is: Thompson Law, PC
What we do is: Help people celebrate a life of challenges and triumphs by positioning their assets and their loved ones with highly effective and customized estate plans.
I was born in: Arlington, VA
I currently reside in: Brandon, SD
My first job was: Selling vegetables grown in my grandma's garden.
The best invention in the world is: GPS. Do you remember the days of writing down directions and watching for street signs?
I never travel without: Food. I am a power eater.
I'm most grateful for: The blessings and the lessons the Lord has provided—especially my children.
Wildest goal I've ever set for myself was: To take 21-plus consecutive days off. Or to work a schedule in the summer where I see clients the first two weeks of the month, take the next four weeks off, and then work the last two weeks of the following month.
The best Free Day

I ever spent was: I travel a lot for business and pleasure, and I absolutely LOVE it. I love going places and seeing things, but that is somewhat of a "norm" for me. One of my best Free Days

was a normal weekday, and I was on the bike path in the sun, with no big agenda. I was just free to do whatever I wanted.
My biggest advice for new entrepreneurs is: Invest in yourself! You are your best bet ever.
In 10 years, I will be: I hope to have empowered many of my team members, clients, and colleagues to seek out, live, and celebrate an amazing life. I hope to have trained my children to live healthy, happy, productive lives. I hope to have a clean desk and an ability to be on the golf course, bike path, or beach, or hiking a mountain anytime I want.