Who's At Coach: Jesse Elder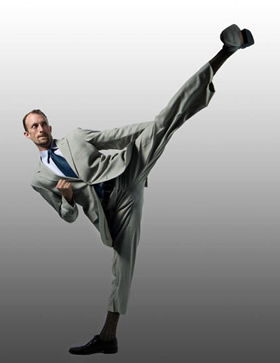 Name: Jesse Elder
Business: Sovereign Planet
Birthplace: Austin, TX
Current Location: San Antonio, TX
First Job: Teaching martial arts
The best invention in the world is: I'm with Dan on this one—the microchip.
My greatest skill is: My Unique Ability* is to attract and develop value-based, future-focused relationships by co-creating and amplifying intelligent, practical, and exciting solutions to people's problems as a natural expression of my passion for freedom and the joyful evolution of an entrepreneurial society.
I'm most inspired by: People labeled as "Special Needs." They are here to teach us how to adapt and thrive, not for us to teach them how to fit in.
I'm most grateful for: The people who have the guts to take the risks that always come from following your passion.
The best decision I ever made was: Consciously deciding to pay whatever price necessary in order to realize my dreams.
My biggest advice for new entrepreneurs is:
Get clear why you're on this planet.
Find out how to get the world to reward you for it.
In 10 years I will be:
In the best shape of my life mentally, physically, emotionally, psychically, and spiritually.
Expanding my contribution within a powerful network of abundant thinkers, doers, and Industry Transformers.
Celebrating 20 years of marriage with my hot wife.
Frequent Flyer status on Virgin Galactic.
Beta testing Google's neural implants.
Happily involved in the setup for my next ten years.
*Unique Ability® is a Strategic Coach® concept that allows you to identify your unique talent and passion, and apply it to your most productive and satisfying activities and relationships.